Please disable Adblock to watch video!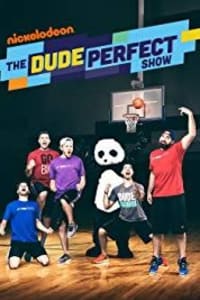 The Dude Perfect Show - Season 3
The quintet known as Dude Perfect is one of the most prolific video producers on YouTube, having amassed more than a billion views on the streaming-video site and countless more views on other sites as the clips go viral. This series documents the members of the group as they operate from their Frisco, Texas, headquarters. Cameras follow them as they work with celebrity guests -- including singer Luke Bryan and quarterback Aaron Rodgers -- and work on their next battle video. The five guys who make up Dude Perfect are twins Coby and Cory, bearded dude Tyler, tall dude Cody and redheaded dude Garrett.
Duration: 22 min
Quality: HD
Release: 2018
IMDb: 7