Please disable Adblock to watch video!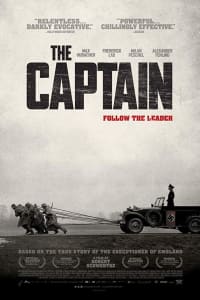 The Captain (Der Hauptmann)
This movie tells the story of a young German soldier, Willi Herold, fighting for survival, in the last moments of World War II, when he finds a Luftwaffe captain's uniform. Impersonating an officer, the man quickly takes on the monstrous identity of the perpetrators he is trying to escape from.
Duration: 118 min
Quality: HD
Release: 2017
IMDb: 7