Please disable Adblock to watch video!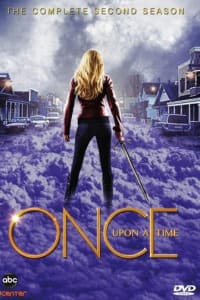 Once Upon A Time - Season 2
Once Upon A Time - Season 2 continues a fairy tale in modern time. The curse has been broken in the real world and the fairy world, Emma reunited with her parents. But Rumpelstiltskin wants Regina to pay the price for her sins so he summons Souleater to destroy Regina's soul. Irony, the monster attackes the town and Emma and her parents had to help Regina. They use magic hat to open the door between two worlds and get rid of the monster into the fairy world. Unexpectedly, both Emma and her mother are being sucked into that gate ... The new adventure begins!
Duration: 44 min
Quality: HD
Release: 2013
IMDb: 7