Please disable Adblock to watch video!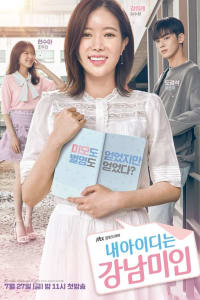 My ID is Gangnam Beauty
Kang Mi-Rae had a timid personality due to her ugly appearance. However, she then gets teased as the "Gangnam plastic surgery monster" after her surgery. The drama will follow her story of recovering self-esteem as she gets to know Do Kyung Suk.
Duration: 60 min
Quality: HD
Release: 2018
IMDb: 7