Please disable Adblock to watch video!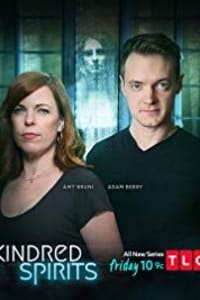 Kindred Spirits - Season 3
Families tormented by unusual activity in their homes -- with the added stress that the spirits may be their own late family members -- turn to two of America's leading paranormal investigators for help. Hesitant to leave their properties but seemingly out of all other options, the scared families meet with Amy Bruni and Adam Berry, and each episode of "Kindred Spirits" follows the fearless duo as they gather evidence, guide the spirits into the light, and restore peace to the home. Bruni and Berry got their start on Syfy's groundbreaking series "Ghost Hunters," which defined a new genre in supernatural storytelling on television.
Duration: 45 min
Quality: HD
Release: 2019
IMDb: 7