Please disable Adblock to watch video!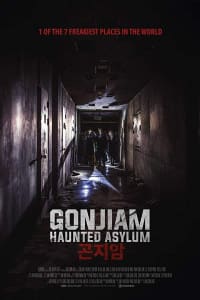 Gonjiam: Haunted Asylum
In 1979, 42 patients at Gonjiam Psychiatric Hospital killed themselves and the hospital director went missing. The crew of a horror web show plans to stream live from inside the asylum. It soon encounters much more than expected as it moves deeper inside the nightmarish old building.
Duration: 95 min
Quality: HD
Release: 2018
IMDb: 6